FRIENDS OF ST GEORGE'S CHURCH WROTHAM RE-WIRING & LIGHTING PROJECT 2015
THE PROBLEM:
An electrical test and inspection was carried out in 2013.
Observations found that the existing electrical wiring installation has reached the end of its life expectancy.
The majority of the electrical system throughout the church dates back to the early 1960's, in some areas dolly switches and imperial barrel conduit which is used as the earth conductor are still in use, this method dates back to the early 1950's.
Lighting levels are very poor, some areas in the worship area are as low as 21lux after dusk the highest level being 138 lux being directly under the antiquated spots which are spaced at great distances between each other.
All the existing spotlights are at high level, therefore it is very costly to maintain and replace lamps which regularly blow during the year.
There are minimal 13amp outlets throughout the church, most are not currently in the required locations, and therefore extension leads are used.
Electric wall heaters have been installed to the walls in the nave and choir, which at the time would be to take the chill off people sitting in the nave and choir, however they are now failing due to age. Most of all the position and size of the heaters are not sympathetic to the interior/architecture.
St George's is a large Grade I listed church. There are two small consumer units for all lighting and small 13amp power throughout. The electric heating being a later addition has an antiquated distribution board. All are located in the tower ground level.
The external south entrance and pathway from the square to the main church entrance only has one lantern, which is in poor condition. The pathway and steps are very poorly lit.
There is no emergency lighting throughout the worship area, vestry, tower or South Turret.
THE TASK:
New lighting throughout the worship area.
New lighting to vestry, organ console, south aisle turret & main tower.
New External amenity lighting south porch and south pathway to square.
New external amenity and security lighting around the church.
New external lighting to clock, south tower and flagpole top of tower.
New emergency lighting to worship area, vestry, south turret, tower, south porch and pathway.
Provide maximum flexibility to operate the internal lighting throughout the worship area.
New 13amp small power to worship, vestry area and tower.
New supply to organ including control wiring.
New electric Tubular heating to choir and nave pews.
New Distribution boards with sub-mains for DB1&2.
New surge protection TP&N at electrical intake.
Retain existing final circuits as follows:
Supply to boiler system and controls.
13amp local power and lighting boiler room.
Sub-mains and CCU for all final lighting and power circuits in tea room & WC areas.
WORKING BRIEF:
Sympathetic lighting scheme to blend in with the charm and character of St George's.
To be very energy efficient & Eco as possible.
Have a very long life expectancy.
Maximum flexibility with simplicity in mind.
Increase light levels throughout, not only worship areas but the vestry, tower and external areas.
Allow for soft levels of lighting to nave, aisle and chancel ceilings.
Allow for a number of new 13amp twin sockets throughout the church.
Emergency lighting to allow people to safely leave the church to the square.
Future proof the design to make sure there is plenty of scope not only for now but to think of the next 15-20years.
To conceal all wiring where possible and to remove all redundant visible surface cables throughout the church.
Remove all redundant lighting, electrical heating, small power and distribution gear.
Allow for electric circuits for future use during rewiring.
Allow for tubular heaters to nave and choir.
Rewiring of organ supply and controls.
Projected Cost: £102,000

HOW CAN YOU HELP?

BECOME A BENEFACTOR

Your name/s, and/or in memory of a loved one recorded in a Benefactors Book

NAVE CHANDELIER £1750 [2 REQUIRED 4 ACQUIRED]

EXTERNAL TOWER FLOODLIGHTING TOTAL FITTING ACQUIRED

PORCH LIGHTING TOTAL FITTING £1000 [£150 PER UNIT]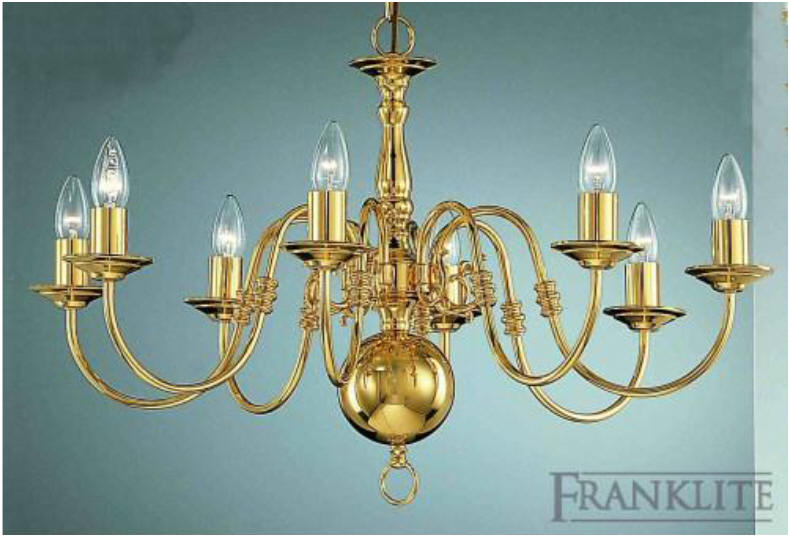 NORTH & SOUTH AISLE CHANDELIER 6 ACQUIRED
FRONT GATE LIGHTING ACQUIRED
ORGAN LIGHTING & FIXTURES ACQUIRED
L.E.D SPOTLIGHT £100 [46 REQUIRED 11 ACQUIRED]
DONATE £10 FOR A CANDLE LAMP FOR CHANDELIERS [198 REQUIRED]
YOU CAN INCREASE YOUR DONATION WITHOUT ANY EXTRA EFFORT BY GIFT-AID.......
IF YOU PAY INCOME OR CAPITAL GAINS TAX YOUR DONATION WILL INCREASE BY 25P FOR EVERY £1 YOU GIVE
TO DONATE PLEASE CLICK TO OPEN FORM